How to get into modelling in Mumbai?
When in the Modelling industry in Mumbai, good look's isn't just enough. You have to have "The Look" to enter the realm of fashion and modelling. There are multiple beautiful people in this world, and you, as a thriving model, are supposed to have something about the way you look or the way you're built.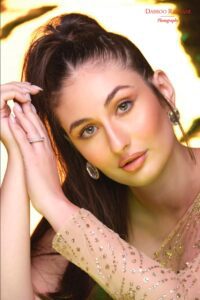 Many people walk into the city of dreams, Mumbai, to make it big in the fashion industry. It has been one of the most desirable jobs taking over the world, and the people of India are still a long way.
Be it the sharp edge of your chin, cheeks or nose, or maybe just the different dimensions of your face. The quality of your personality and looks should stand apart from many people out. there. As soon as you get to know what is the X factor in you, you are all set to move ahead and work towards making your big debut in the Industry.
But just like getting into any industry, Modelling Industry requires you to do homework and understand how to pave your way. Just the way a corporate works, for the fashion industry, you will have to ace your best qualities and try to enter the industry.
Here are a few tips that will help you reach the peak of success while in the Fashion industry of Mumbai.
Do your homework and research.
One must enter the industry with the help of an agency. There are multiple modelling agencies in Mumbai that will help you become a model. But if you wish to become a supermodel, you need the best. RJ Talent Agency In Mumbai is one of the reputed names with great contacts and a history of success.
Expensive shoots do not always work.
A portfolio is a must. You should have your snaps and resume ready before an audition. But it is completely fine not to indulge in expensive shoots. Just ensure it is professional and coming from a photographer who has a sense of what the Industry is looking for.
Simplicity wins
Makeup is important, sure, but leading ahead with confidence and simplicity is one of the most beautiful things you can do for yourself. It is not important to wear loads of make-up. All you have to do is to let your hair down and let your skin shine naturally.
Be personable
Most of the successful models and personalities are a brand in themselves. Multiple individuals in the Industry are highly popular and renowned and are working excessively because of how they carry and their personalities.
Work along with your agency
While you're dreaming big in Mumbai's fashion Industry, remember that your agency is putting in an equal amount of hard work to make you one of the supermodels on the ramp. Your responsibility is to be in touch with your agency and revert whenever they call you for an audition.
RJ talent models are dedicated to making their mark in the industry, and if you are also willing to do the same, join the league and connect with us today!